For Your Information
Scholars at the Cardwell School began the first of six weeks of the Montana Outdoor Science School. This program provides opportunities for the kids with hands on learning.
With that in mind, the school will be having a Science Fair on Wednesday, April 26th. Participants are the 5th through 8th grades. It's been a couple of years since this competition was held, but is a great opportunity for the students to become inventors or just investigators.
This week is Easter week and on Wednesday, during the Book Fair, there is a Parent Read-a-thon and also an Easter egg hunt. With dismissal early on Thurs., the kids are rewarded with a Book it Bowling party and then no school for Friday and the following Monday.
Grinder Espresso had a March Madness Contest with the prize for the winning choices for the Final Four in the form of a gift certificate from the Coffee Espresso. As I filled mine out, it was just recognition of names that advanced. So, Gonzaga and Oregon were my choices for the Championship - no North Carolina in the picture. Here comes 9 year old Rowan Parker and he very seriously fills in the brackets. He is a serious, competitive young man! His brackets were nearly perfect and he won the gift certificate. (If you want to know about cars, Rowan is you need ask.)
Nancy Norville is in Salt Lake from her home in Fairbanks for cancer treatments. After several, she got a break and made a trip to Montana to see her in-laws, Sue and Julian Norville. Other family members came to the ranch to celebrate Julian's 92nd birthday and then Nancy made the trip back to Salt Lake.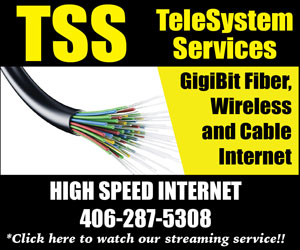 The crowd wasn't as large as we would have liked, but the program (and the cookies) was good and very informative. Arlene Weber does a lot of research and coordinating to put together a real history lesson and of our own area for the Annual Meeting of the Jefferson Valley Museum. Between John Kountz and Arlene, Roy Millegan has left his love of history in their capable hands. Trays and trays of slides and numerous 3-ring binders put together by Roy, have provided the Museum with a treasure!
Have a blessed Easter celebrating the resurrection of our Savior, Jesus Christ. Friday is a dark day, BUT, Sunday's coming!!