'Screams Come True' headed to Whitehall
Attendees from across Southwest Montana will have their "Screams Come True" later this month in Whitehall.
Dubbed as a unique two-weekend event, the "Screams Come True" haunted house experience is scheduled for October 18 and 19, and October 25 and 26 from 6 p.m. to 10 p.m. at 207 E. Legion. The cost of tickets is $10.
Event organizer Elizabeth Pullman feels the "haunt" has something for everyone.
"Scared of 'this' - we have it, don't like 'that' - we've got you covered. I think the house is really well thought out to include tiny details that many may not notice - but those who built it do. We've got scares planned in a variety of ways - not just jump scares. Each room is a different theme - but it's all things that most people really do have night terrors about - hence, 'Screams Come True'," she said.
With the event inching closer, Pullman is very excited about the opening and said recent Facebook posts promoting "Screams Come True" have been shared 300 times and reached over 19,000 people.
"People love Halloween - young, old, it doesn't matter. And we have what they are looking for - scares, screams and more," she said.
Pullman, who has been working personally on the event for three years, said this was the year it needed to come to fruition or she would have been burnt out on the planning and never getting everywhere.
"When I pitched it to a few friends and community members last year, they were able to hook me up with the county," she said.
Pullman is grateful for the support and backing she has received from Jefferson County Events Coordinator Bruce Binkowski and Whitehall Mayor Mary Janacaro Hensleigh.
"Bruce has kept me on track and Mary gave us access to the building - both have been incredibly supportive," she said.
Pullman is also very appreciative of what she called an amazing group working with her and those who have served on the event committee with her from the start including Ann Palmer, Dorie Westhoven, Jan Thorne, Heather Fortin, Dana Brunet and Terry Ross.
"They have supported my crazy ideas so much. And my friends who have stepped up to the plate for very long hours of my rambling visions and making them come to life - I am really in debt to Rex Davis, Ron Jung, Pod Moriarty and so many more," she said. "At Labor Day, when we were given access to the building, at one point I sat in the middle of the ambulance barn and had a bit of a panic attack - I was in over my head, had promised too much, couldn't get it done. But friends came out of the woodwork with tools, walls, decorations, ideas and most importantly, their time. I am really proud of what we have going on – it is really spectacular."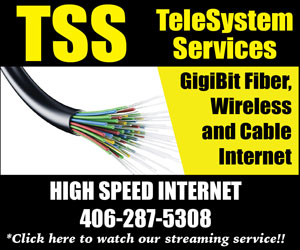 While Pullman loves so many different aspects of each room, she really loves that the project has brought so many people together.
"We have itty bitty kids helping that are so excited to be a part of this, to those all the way up the age range. And to see so many people come together and really get into it - plan it, think about it in their free time and text me their ideas to make it better and better, that's what I'm really excited about," she said.
Organizers want the public to know this event really is for the community and they also hope to see an increase in traffic for local businesses.
"I know a lot of people have asked 'what does the money go to?' and 'who does this benefit?' This is for the community. This is for those who love Halloween. Who wants to do something fun with their kids, their significant other, or just want a good scare. This is for, hopefully, the businesses to get a little boost in business from the traffic it will hopefully create. The profits will go to making next year bigger and better, year after year. We are in the process of becoming a 501c3 - no one person is going to make any money off this venture - but a lot of people will benefit," Pullman said.
One of the founders of Original's Mine Haunted House in Butte has gifted "Screams Come True" many of the walls and doors for the 2019 event.
"He said in the first year they had over 10,000 people through the house in a two-day period. Now, that's Butte. But can you imagine if we could get a fraction of that? Restaurants would be busy before and after the haunt, the bars may benefit from the older crowd, and so on and so on. We have television commercials starting this week covering Butte, Bozeman, Helena and Dillon. Our Facebook posts have reached thousands. I have volunteers coming in from all over the state - and they are bringing people to go through the house as well. I think we'll definitely see a good amount of foot traffic that isn't just local," Pullman said.
For tickets and more information on "Screams Come True" please visit http://www.screamscometruemt.com.
"Adrenaline is good for you! A scare does the body good! But really, come down to support our love of Halloween and see what we've been up to for so long," Pullman said.