Whitehall Artist,Writer Featured Nationally
Tom Ressler had heard the naysayers, but he was not deterred.
The Whitehall resident had read in the journals of Lewis and Clark about them witnessing Native Americans with beautiful and shiny bows made from buffalo horns. He would also see the bows time and time again in paintings of Native Americans from the 1800's.
Despite historians saying they did not exist or if they did none have ever been found, Ressler believed there was enough historical data to try and create one and took on what he called a difficult task of making a buffalo horn bow.
"If I couldn't find the artifact, I would make it," he said.
After countless hours of research to figure out not only how to make the bow, but how to make it historically accurate, Ressler moved forward to make the dream a reality. Through his research, he would find the most logical way to accomplish this would be to first soak the buffalo horns. He did this in a local hot springs for two weeks and said this made the horns like rubber and they became pliable. From there he was able to get the horns straight.
"It was then I knew I was on the right track," Ressler said.
After a grueling process, he was able to create a 54-inch long buffalo horn bow out of one single piece of 14-inch horn, and did this without splicing. Ressler put in over three years of research on how to make the bow, and said the process of making the first one would take two months.
Ressler would detail a process of how to make the bow in the book "Buffalo Bows of the Plains Indian: Majestic Weapon of the Hunter and Warrior." It would not take long for word to spread about the bow and his method was featured in a five-page national feature story in the July 31, 2009 edition of "Primitive Archer" Magazine.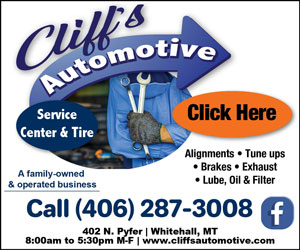 The article focused on the "The Making of 'Ita Zipa Ptehe Tatanka' – The Buffalo Horn Bow." After the magazine hit newsstands and bookstores, Ressler started to receive feedback from around the world.
He was also invited to take a bow to a production of Custer's Last Stand, and was amazed by the positive feedback from Native Americans who were taking part in the event.
"This is real. I've figured it out," he said after the response.
Ressler has continued to work hard with rare bow making, and last month was once again featured nationally in "Primitive Archer," this time with a six-page feature the "Lore of the Bow." The article discusses a Shoshone 'Tukudeka' Sheephorn Bow.
He was also able to recently share the craft when he decided to teach a class in Bozeman. Ressler was expecting around 10 people to show up, but was surprised when nearly 40 attended.
"It felt good because so many people don't have direct access to learning a craft like this at this level," he said.
Ressler now wants to share the art of Native American bow making locally, and is in the process of planning classes that will take place at the Cardwell Pavilion where Kip Huckaba will be providing a variety of Bow Wood Staves and other special products for students to use for bowmaking.
Ressler said the bow making classes are for beginners to advanced, and he will be teaching the methods in recreating Buffalo Horn Bows, Mountain Sheephorn Bows, and Buffalo Rib Bows, as well as styles and construction techniques of Native American Bows.
Ressler who is both a professional artist and writer, said not a lot of people know what he does, but decided it was the right time to share because this is an area steeped in history and there are things that happened here one can't find anywhere else in the country.
His writing and art has been featured in a variety of national and international publications including "The Saturday Evening Post," "True West Magazine," "Real West Magazine," American West Magazine" and "Sporting Classics Magazine."
For more information or to signup for classes contact Ressler at TSRspecial@aol.com.